A boutique agency that takes the time to define your brand strategy, engineer inbound referrals, and teach you how to properly attract the right patients from day one.
100% custom designed and targeted patient attraction programs that start with defining your key attaction points to the best patients from your market area.  The best practices should get the best patients from that area, this is our pure focus for a very limited number of practice clients.
Market Research
Every market area has nuances and different demographics.  Not only do we perform research, we evaluate your market in person.
Brand Identity
Branding is not colors and logos.  Your brand begins with clear value definitions and a market positioning that is easy for ideal patients to recognize.
Web Development
Customized to convert ideal patients into lifelong fans and referral ambassadors, your site is actually secondary to review sites, and online profiles which patients see first. 
Business Strategy
Should you run Google Ads, work with a patient communications platform, change your social media ore reviews strategy?  We got you on ALL this and more.
Campaign Design
Running successful marketing campaigns requires digital design excellence and sound strategies around what motivates YOUR ideal patients to act. We customize targeted campaigns to deliver results.
Keys to Success
Knowing where to start for the biggest impact in the shortest amount of time is our forte.  We start by making you an undeniable top option in the market with our home run referral program.
Generating New Ideas. Driving patient growth.
We have learned what makes the biggest difference for patients that want the best orthodontist for their families and are willing to pay for it.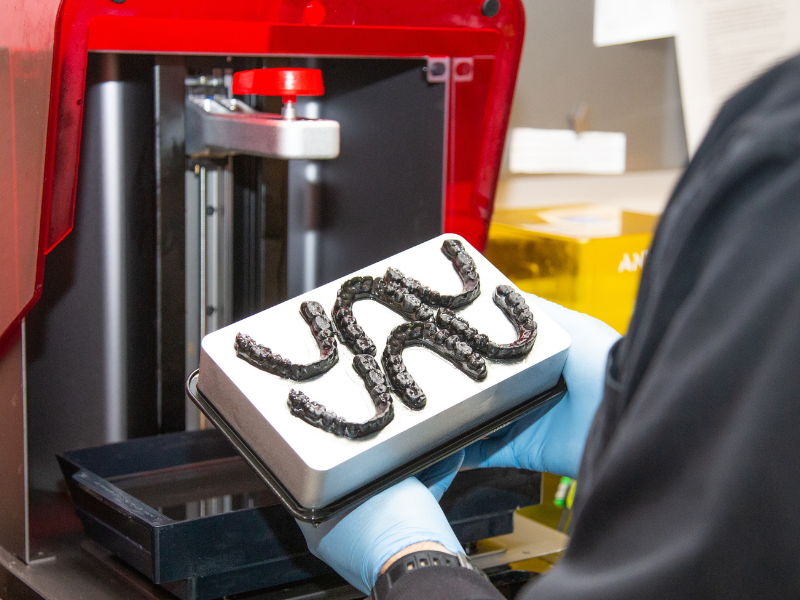 Larger companies have templates that they use for every office that is very much the same across the market.  The only differences usually are the colors, logos and have very few customizations.  Since we ONLY work with innovators that want to grow and are willing to be involved in the process our client list is small and fierce.  You will get our team's full attention and have everything done custom to your specific brand standards.  No other agency operates like we do.
Brand positioning is the basis for everything else we do.  Then we apply tested strategies developed from over 25 years of sales and marketing experience.  Orthodontic practices need more referrals not google ads.  Our search engineering and reputation enhancement is second to NONE and our campaign designs are unlike anyone in the orthodontic space.  
If you want to stop wasting time on so called "SEO" services and cookie cutter marketing programs that are exactly the same across the country, you will love us.  Our focus is to build a long term strategy that serves you for the life of your practice and teaches you how to make discerning decisions for years to come.  With our proprietary methods you will see results immediately and it builds over time.  No one in your market will know what happened and how to catch up.  That's just a champions game.  
Branding – 100%

Patient Attraction – 99%

Reputation Engineering – 95%
SERIOUS ABOUT YOUR MARKETING?

GET IN TOUCH
We typically only accept new clients by referral.  Let us know who recommended we connect and we will be happy to chat.